Rising Star
BGOL Investor
"Stop telling women to smile" movement ft slam pics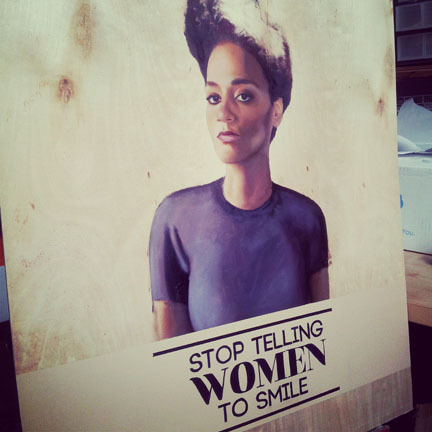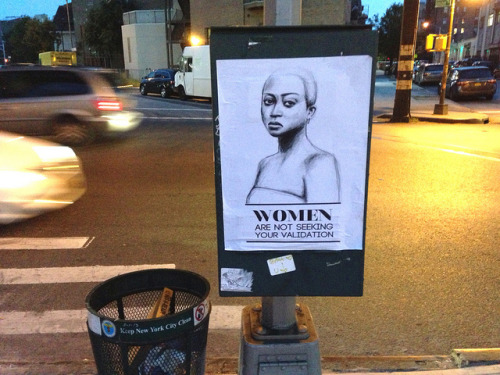 For my latest poster, I sat down with Leilani - a lovely media-making, union-organizing, activist - in her home in Sunset Park, Brooklyn. Below is an excerpt from our conversation on her experiences with street harassment. I'll soon post the final portrait and poster design that came from talking with her.
"You know, I was talking to my roommate. I came home and I was so frustrated. I was like, 'you know, I feel like sometimes women - specifically women of color in this city - we open the door ready to go to work, or start our day, and I feel like we open the door ready to confront a fucking a war.' It's that serious.
And, then people are like, 'Oh, you're blowing it out of proportion.' And the whole defense of 'Oh, well they didn't mean it that way.' But, at the end of the day, it doesn't matter what the perpetrator means or doesn't mean, it's about how it affects me as a woman, walking down the street. I don't care if you had no ill intention. It's like the whole concept of what makes a person a racist or not. 'Oh, I didn't mean it that way.' No! You don't get to decide what is sexist and what is not. How it affects me - my heart, my spirit - how it simply affects my day… And people wonder why you walk around with a chip on your shoulder. And it's like, you walk in my shoes for a few days."
http://stoptellingwomentosmile.tumblr.com
I'll be honest ... All I really got from this is a bunch of feminists giving headaches.
I know there's guy that harass out there but to say if a guy tells you should smile he's trying to control you and your life and he sees you a form of entertainment?
Sounds like they don't want guys approaching women outside at all by some of the posts.

Any thoughts?
(if this has been discussed before, my fault.)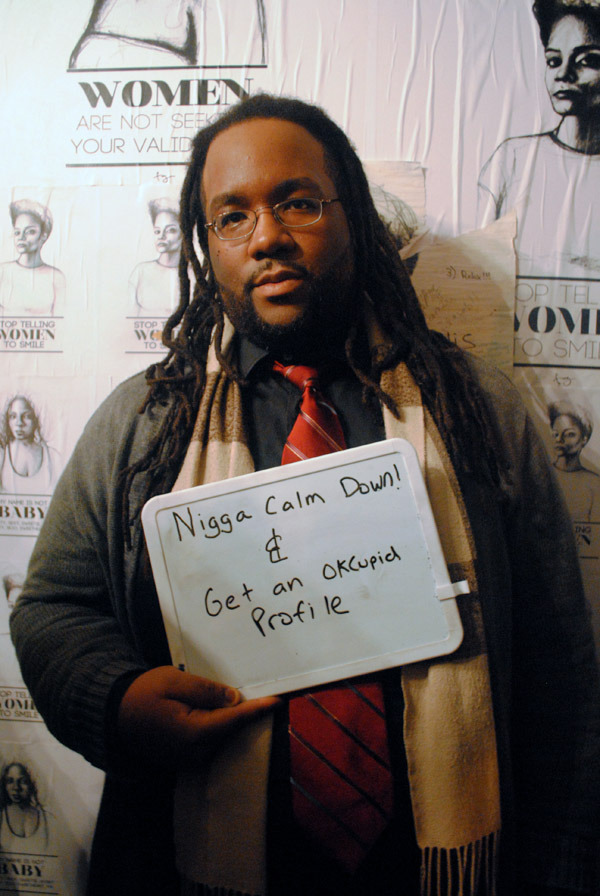 Sent from my SCH-I535 using Tapatalk 4
Last edited: