By me just saying this alone will provoke research. I did it already. No disrespect to 88, but 96 was just as ground breaking as 88.
MENUSearch
advertisement
LIST Nov 14 2016 WRITTEN BY
CIS VAN BEERS
Top 40 Hip Hop Albums 1996
Also read:
Top 100 Hip Hop Albums Of The 1980s
&
Top 100 Hip Hop Albums Of The 1990s
1. De La Soul - Stakes Is High
"The instamatic focal point bringing damage to your boroughs / Be some brothers from the east with some beats that be thorough" (Stakes Is High)
Another
De La Soul
masterpiece. All of their first four albums are classics in their own right, this one may just be the album that is their most mature and confident effort up till then. No gimmicks, no frills, just straight up Hip Hop.
Three decades in and still going strong, De La Soul easily is one of the most consistent acts in Hip Hop ever and they are truly Hip Hop's elite.
Top tracks: Stakes Is High | Big Brother Beat | The Bizness | Supa Emcees
2. OutKast - ATLiens
"In the Cadillac they call us / Went from Player's Ball to ballers..." (Elevators)
A step up from their already awesome
Southerplayalisticadillacmuzik
debut album. On
ATLiens
OutKast
shows real growth and new found maturity, resulting in an album that is simply amazing lyrically as well as musically. No skits, no filler, no bullshit – just straight up dope Hip Hop with that unique OutKast twist.
Top tracks: Elevators (Me & You) | Two Dope Boyz (In A Cadillac) | Jazzy Belle | ATLiens
3. The Roots - Illadelph Halflife
"Lost generation, fast paced nation / World population confront their frustration / The principles of true hip-hop have been forsaken / It's all contractual and about money makin" (What They Do)
The Roots' best album? Hard to pick a favorite in a discography of such outstanding overall quality, but on
Illadelph Halflife
everything works. This is a LONG album, but there are few, if any, wasted moments. This is smooth, jazzy Hip Hop at its finest, with live instrumentation and exceptional lyricism – true brilliance from Philly's legendary Roots crew.
Top tracks: Clones | What They Do | Concerto Of The Desperado | Section
4. Nas - It Was Written
"I never brag how real I keep it, cause it's the best secret…" (Take It In Blood)
Although
Nas
' debut album
Illmatic
initially sold underwhelmingly, it was an overwhelming critical success. So, how to top or even equal a classic like
Illmatic
? An impossible task, even if
It Was Written
turned out to be another excellent Nas album.
Going for a more commercial-friendly sound here and there, and trying out the mafioso subgenre on some tracks,
It Was Written
just feels a little less tight and coherent than Illmatic did. Nas' lyrical brilliance is still on full display, though. With
It Was Written
Nas cemented his status as one of the most talented, all-around skilled emcees in the game, ever. Essential Nas material.
Top tracks: The Message | I Gave You Power | Take It In Blood | If I Ruled The World
5. The Fugees - The Score
"Ready or not, here I come, you can't hide / Gonna find you and take it slowly " (Ready Or Not)
A great commercial as well as critical success,
The Score
was a massive improvement on
The Fugees
' enjoyable but somewhat uneven
Blunted On Reality
debut album. The Score is a timeless and flawless masterpiece and paved the way for
Lauryn Hill
's monumental solo debut
The Miseducation Of Lauryn Hill
.
Top tracks: How Many Mics | Ready Or Not | Cowboys | Fu-Gee-La
6. Makaveli - The Don Killuminati The Seven Day Theory
"To live and die in LA, where everyday we try to fatten our pockets / Us niggas hustle for the cash so it's hard to knock it" (To Live And Die In L.A.)
Released just a few months after 2Pac's murder,
The Don Killuminati The Seven Day Theory
turned out to be extremely prophetic with so many references to (his own) death it's chilling. The albums features some of the best instrumentals Pac ever got to work with and lyrically it's 2Pac at his harsh, yet emotional and poetic best. The last masterpiece of a young tormented genius who sadly 'thugged' his way to his own demise.
Top tracks: To Live And Die In L.A. | Me And My Girlfriend | Hail Mary | Hold Ya Head
7. Jay Z - Reasonable Doubt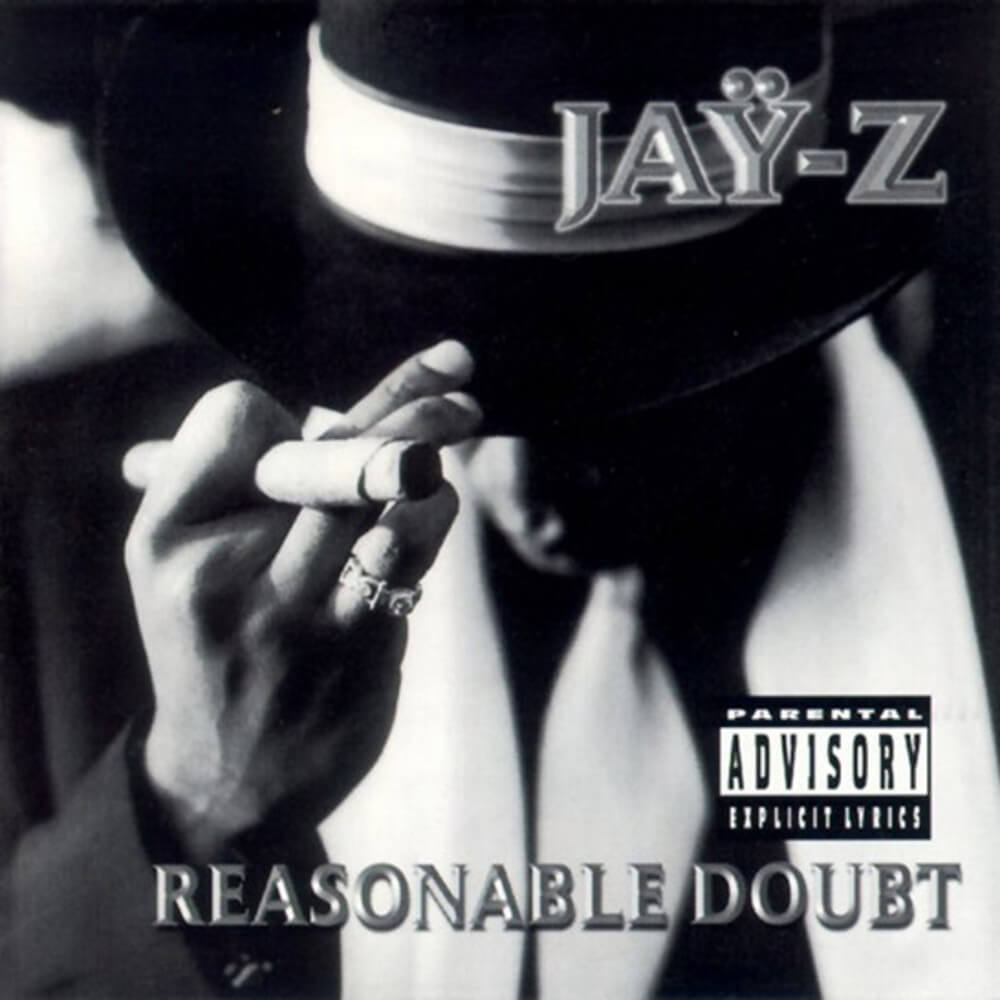 "Ahh, who wanna bet us that we don't touch leathers, stack cheddars forever, live treacherous all the etceteras…" (Dead Presidents II)
Jay Z
's first and arguably best album (along with 2001's
The Bleuprint
). Because of a string of mediocre later releases and probably also because his mega-successful business dealings, Jay Z has become a love-him or hate-him kind of figure. There's no denying the excellence of this album, though. A young, hungry and ambitious Jay Z paints a compelling picture of his life as a hustler. Masterful production, brilliant lyricism,
Reasonable Doubt
shows us Jay Z at his peak as the Hip Hop artist he was (and not the business mogul he would become).
Top tracks: Can't Knock The Hustle | Dead Presidents II | Brooklyn's Finest | Coming Of Age
8. Dr Octagon - Dr Octagonecologyst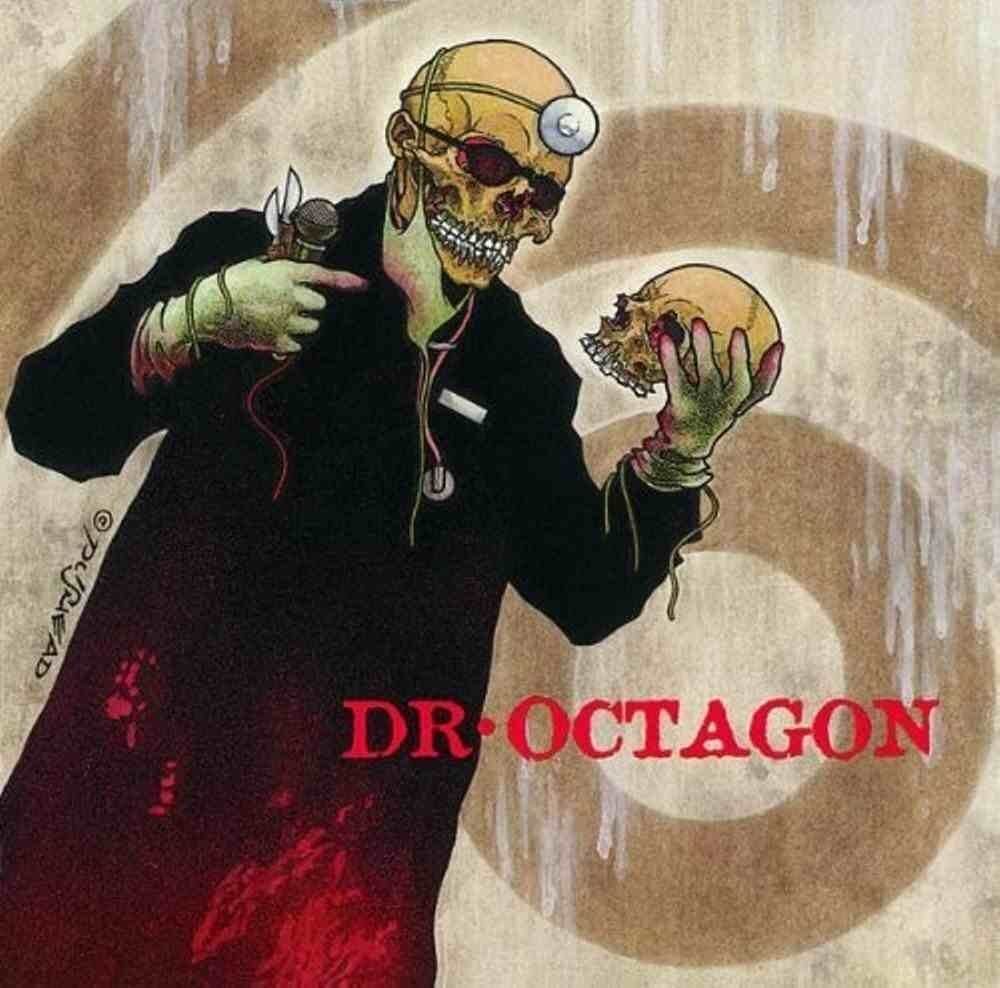 "Earth people, New York and California / Earth people, I was born on Jupiter" (Earth People)
Is this
Kool Keith
's best album (outside Ultramagnetic's debut
Critical Beatdown
)? In a catalogue as deep and diverse as Kool Keith's, it may be hard to choose – but
Dr. Octagonecologyst
just may be his magnum opus.
An all-time underground favorite, Dr. Octagonecologyst simply is a perfect album. The production by Dan The Automater is absolutely phenomenal. Innovative, eery, spaced-out: the instrumentals provide the perfect backdrop for Kool Keith's trademark bizarre lyrics.
Top tracks: Earth People | Blue Flowers | 3000 | Real Raw
9. 2Pac - All Eyez On Me
"Bury me smilin', with G's in my pocket / Have a party at my funeral, let every rapper rock it" (Life Goes On)
Maybe
2Pac
's most popular album, released when he was at the peak of his fame (while alive). Packed with classic songs, showcasing 2Pac signature mix of "thug-ism" and his vulnerable, thoughtful side,
All Eyez On Me
surely is a landmark album.
A double-album, it may be just a little bit too long (and a little too heavy on the 'thug' side) for its own good, especially the second album contains a few filler tracks. Much like Biggie's
Life After Death
, it probably would have been better had the best 12 tracks been released as one album – which would have made it a Top 3 record. As it is, it still is an excellent album and no doubt one the highlights of Pac's epic career.
Top tracks: I Ain't Mad At Cha | Picture Me Rollin | Only God Can Judge Me | Ambitionz Az A Ridah
10. Ghostface Killah - Iron Man
"Mercury raps is roughed then God just shown like taps / Red and white Wally's that match, bend my baseball hat / Doing forever shit like pissing out the window on turnpikes / Robbing niggas for leathers, high swiping on dirt bikes…" (Daytona 500)
Ghostface Killah
's solo debut and one of the strongest albums in an all around strong catalogue from Wu-Tang Clan's most prolific member. Also part of the epic run of classic Wu-Tang solo debuts.
Top tracks: All That I Got Is You | Daytona 500 | Winter Warz | Iron Maiden
11. Ras Kass - Soul On Ice
"Let freedom ring with a buckshot, but not just yet / First, we need to truly understand the nature of the threat…"
One of the most lyrical albums in Hip Hop ever, by one of the most underrated lyricists. Classic if only for the controversial 8-minute tour-de-force "Nature Of The Threat".
Top tracks: Nature Of The Threat | Anything Goes | Sonset | The Evil That Men Do
12. Redman - Muddy Waters
"I smoked with a lot of college students / Most of 'em wasn't graduatin and they knew it / You know the weed slang? Yeah boy I speak it fluent…" (Whateva Man)
The third album in an incredible three-album run. After the classics
Whut Thee Album
and
Dare Iz A Darkside
,
Muddy Waters
may just be
Redman
's very best album.
Red's lyrical ability is second to none. Bizarre and humorous lyrics delivered in that typical crazy Redman flow –
Muddy Waters
is an album that is not to be missed.
Top tracks: Whateva Man | It's Like That | Soopaman Luva | Rollin
13. UGK - Ridin' Dirty
"I flip down the Ave., you know I'm looking tight…" (Diamonds & Wood)
After two more than solid albums,
UGK
drop
Ridin' Dirty
– arguably their best album. Flawless production, dope rhymes, and superb flows – Pimp C & Bun B really bring their A-game on this album. UGK will always be one of the greatest acts to come from the South and
Ridin' Dirty
is an album that needs to be in any Hip Hop head's collection.
Top tracks: Diamonds & Wood | One Day | Murder | Touched
14. DJ Shadow - Endtroducing
"DJ Shadow / Back again / Who is he? / Just your favorite DJ savior" (Best Foot Forward)
Simply the best instrumental Hip Hop album, ever. Timeless.
Top tracks: Building Steam With A Grain Of Salt | Midnight In A Perfect World | Changeling | Mutual Slump
15. Jeru The Damaja - Wrath Of The Math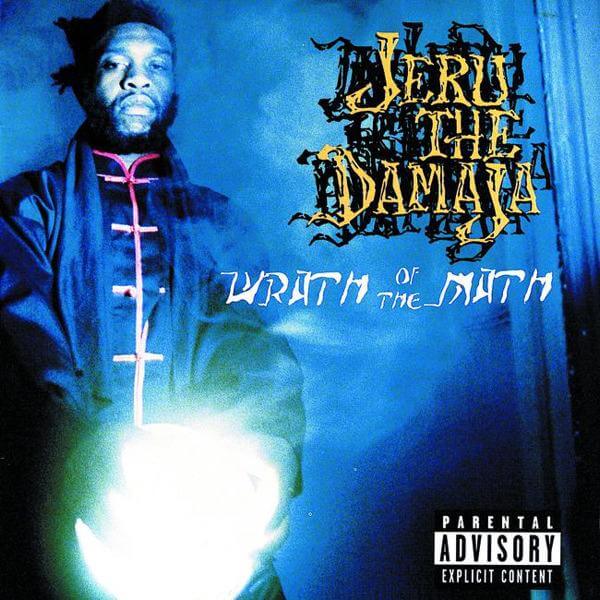 "It's too strategical and mathematical / I rotate so fast that I appear invisible / I keep it chemical, but never subliminal / The force centrifugal and spiritual" (Whatever)
In an era when consciousness in Hip Hop was on its way out in favor of tales of violence and materialism,
Jeru
kept doing his thing.
Wrath Of The Math
may not be quite the classic Jeru's debut
The Sun Rises In The East
was, but it is an excellent album in its own right.
Insightful and profound, Jeru is relentless in his condemnation of gangsta posturing and the pimping out of Hip Hop by the big money suits, a condemnation which turned out to be highly prophetic.
Outstanding lyricism and equally great production by DJ Premier –
Wrath Of The Math
is an album that is not to be forgotten.
Top tracks: One Day | Tha Bullshit | Ya Playing Yaself | Whatever
16. A Tribe Called Quest - Beats Rhymes & Life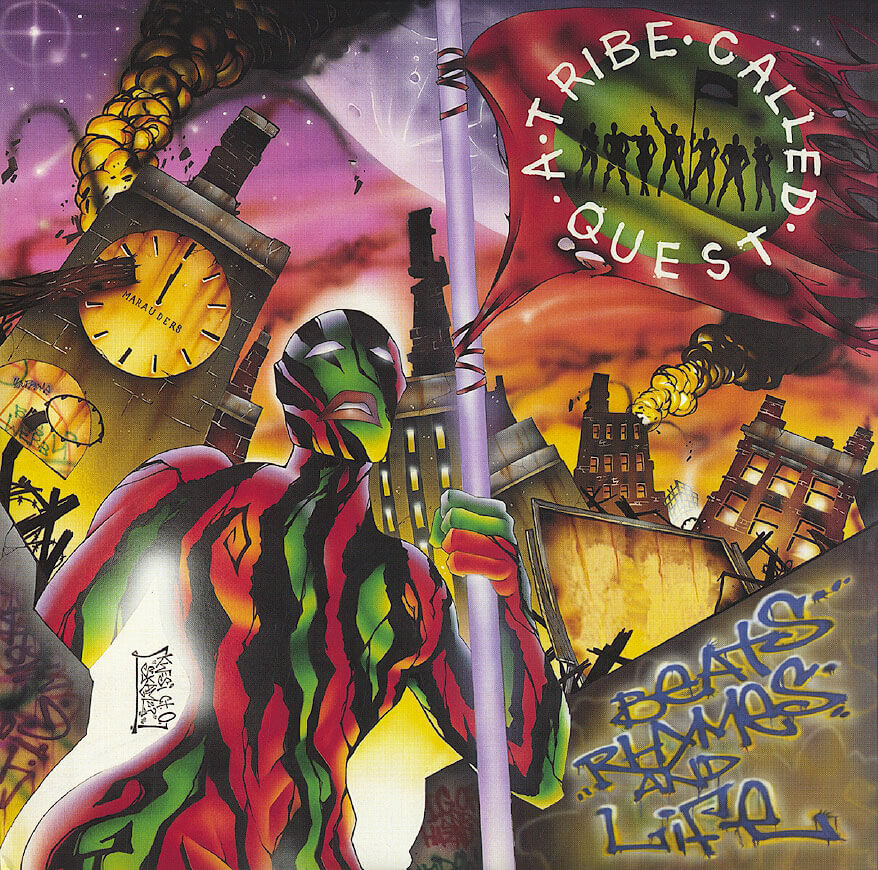 "Phony rappers who do not write / Phony rappers who do not excite / Phony rappers, you know they type / Phony rappers, check it…" (Phoney Rappers)
After their
classic debut
and super classic
second
and
third
album,
ATCQ
returned with
Beats, Rhymes & Life
. A bit darker sounding than their earlier efforts, it is an excellent album by all means.
It may feel a little less like a 'true' Tribe album, because there are more guest appearances than in the past (the album could have done with less of guest rapper Consequence) and because a part of the production is handled by the legendary
J Dilla
– who brings his own distinct flavor to the table. With all that being said – Beats, Rhymes & Life still is a dope album and a worthy part of Tribe's classic body of work.
Top tracks: Phony Rappers | Jam | Get A Hold | Wordplay
17. Keith Murray - Enigma
"Now for next to little or nothin' I be rippin' up every function / With scientifical mad man consumptions / With mass productions of mass conjunctions / I display new ways of mc destruction" (The Rhyme)
Keith Murray
's best album? You know Keith Murray is an exceptional lyricist and with Erick Sermon on the boards, the result is always going to be a banger. They both bring their A-game for
Enigma
. Coupled with some dope guest spots,
Enigma
turns out to be a near-flawless album. A bit darker sounding than his debut,
Enigma
is an awesome sophomore album and definitely an underrated gem.
Top tracks: Yeah | The Rhyme | What A Feelin' | Call My Name
18. Heltah Skeltah - Noctural
"All I, seem to, think about is violence / It doesn't matter if I'm dead sober or I'm bent / It's strange, I'm not insane or at least I don't think so / Or am I? You think so Doc, truthfully I don't know…" (Therapy)
The late
Sean Price
's (then named Rock) recording debut as a half of
Heltah Skeltah
; Heltah Skeltah in turn being part of the legendary
Boot Camp Clik
collective. Dark and menacing sounds and lyrics – strictly NYC mid-nineties Hip Hop.
Maybe not as classic as the earlier albums of fellow BCC members Black Moon and Smif N Wessun, but a masterful debut nonetheless.
Top tracks: Operation Lockdown | Therapy | Da Wiggy | Clans, Posses, Crews & Clicks
19. Busta Rhymes - The Coming
"Yo which motherfucker stole my flow / Eenie….meenie miney mo / Throw them type of niggas right out my window / Blast your ass hit you with a direct blow" (Woo Ha!! Got You All In Check)
After
Busta Rhyme
's breakout performance on ATCQ's Scenario, he would soon grow too big to stay a part of
Leaders Of The New School
.
The Coming
didn't fail to meet the high anticipation people had for Busta's solo debut.
Admittedly, you have to be able to appreciate his outrageous style and wild lyrical flow to fully enjoy his music – but most people do, as is evident by his successes and mainstream appeal. Later in his career the quality of his output would drop off significantly, but The Coming is an excellent Busta Rhymes album and a solid second step to superstar status.
Top tracks: Woo Ha!! Got You All In Check | Flipmode Squad Meets Def Squad | Ill Vibe | Keep It Movin'
20. Mobb Deep - Hell On Earth
"It's hell on earth, whose next or gonna be first / The projects is front line and the enemy is one time / I ain't gotta tell you / Yo, it's right in front of your eyes" (Hell On Earth)
Mobb Deep
's third album continues in the vein of their second one, the classic
The Infamous
. Relentlessly dark and gritty, with especially Prodigy at his lyrical prime,
Hell On Earth
is another flawlessly produced Mobb Deep hit – although the extreme tough guy lyrics and dark thematics will not appeal to everyone (even if you are willing to take it all with a grain of salt).
It lacks a super classic single, like Shook Ones from
The Infamous
, but
Hell On Earth
is no doubt one of the two best Mobb Deep albums.
Top tracks: Drop A Gem On 'Em | Nighttime Vulture | Hell On Earth (Front Lines) | Animal Instinct
21. Poor Righteous Teachers - The New World Order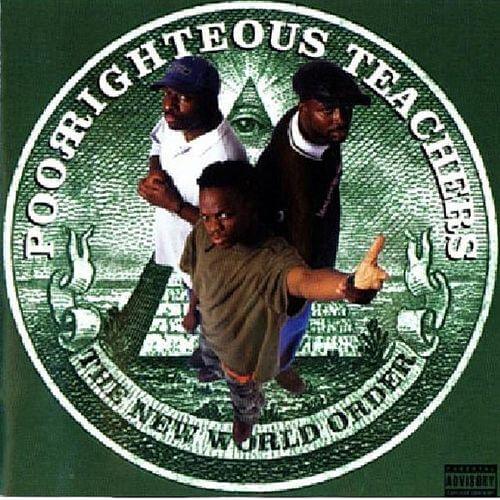 "Take your hands off your nuts, and your lips off that blunt / Stand for something, stand erect, stand for this / You'll fall for anything cause you don't stand for shit / I murder slime, come wicked every time / And fill your mind with conscious rhyme" (Conscious Style)
PRT's fourth and last album. As always, PRT comes with provocative and thought-provoking lyrics – touching on sociopolitical subjects, the stupidity of gangsta rap and much more.
Guests like KRS-One and X-Clan's Brother J and others bring extra quality and intelligence to the table. Arguably their very best album, The New World Order is a slept on gem.
Top tracks: Conscious Style | Word Iz Life | Gods, Earths, & 85ers | Miss Ghetto
22. Real Live - The Turnaround: A Long Awaited Drama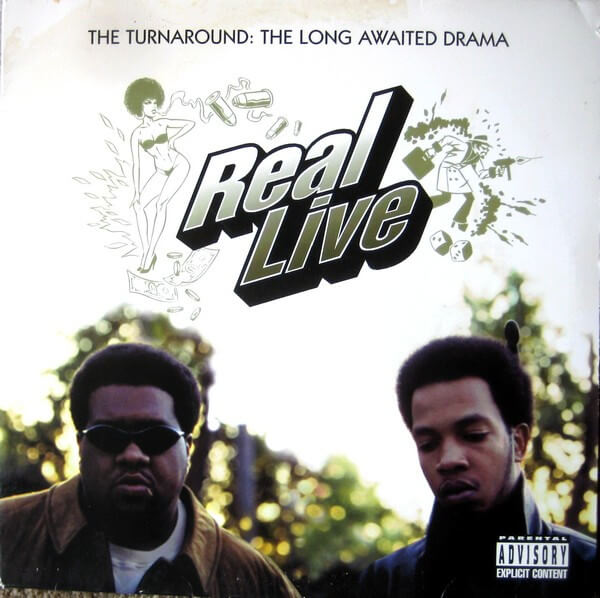 "I'm usin' mics like bangers, victims get hit / Verbal homicide, razor blades spit / It's mad kids trapped up in the game, ain't nothing pretty / We all on a quest to have the tightest jam in the city" (The Gimmicks)
Talk about slept on. New Jersey natives and Hip Hop veterans K-Def and Larry-O come correct with this quintessential East Coast boom bap album. With guests like Ghostface Killah and Cappadonna (among others), this album offers true Hip Hop at its finest. Don't sleep!
Top tracks: Real Live Shit | The Gimmicks | All I Ask of You | Pop The Trunk
23. Chino XL - Here To Save You All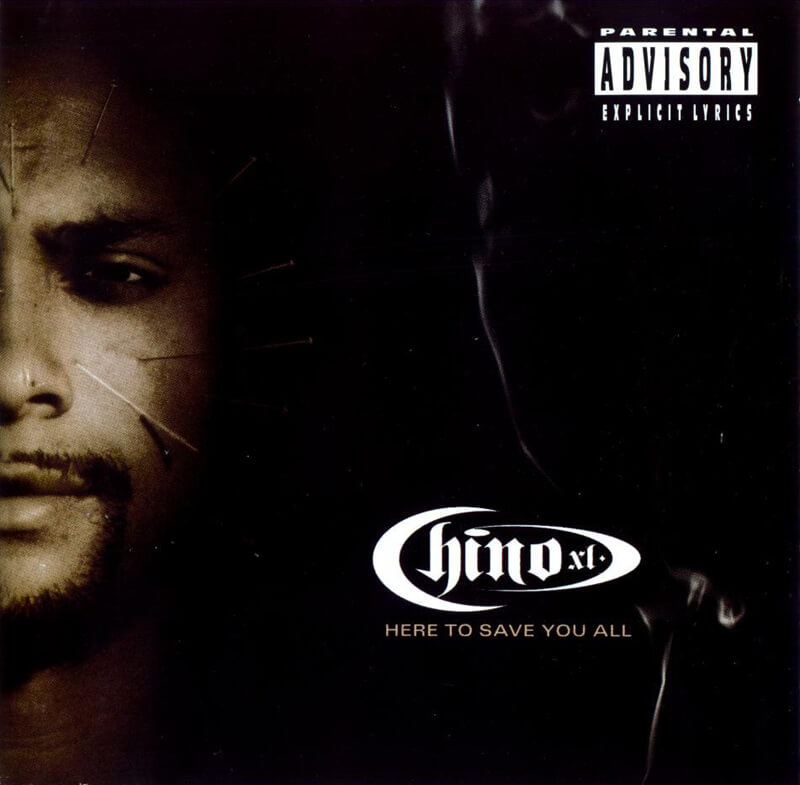 "My crew parleys while your girl braiding my braids / MC's are afraid in so Many Different Ways!" (Many Different Ways)
Chino XL
– a.k.a. King of Ill Lines & Punchlines – drops a lyrical gem with
Here To Save You All
. This album would have in the top 10 if the instrumentals were at the same level as the lyrical display, but unfortunately the beats fall flat at times. However, that does not take away from the fact that this is an outstanding album by one of the illest lyrical emcees EVER.
Top tracks: Feelin' Evil Again | Kreep | Riiot! | Many Different Ways
24. Sadat X - Wild Cowboys
"A 21 gun salute ain't nearly enough / For some ol' shit this rough…" (Escape From New York)
Supremely underrated. Wild Cowboys is the debut solo album from Brand Nubian's Sadat X, and what a solo debut it is. Sadat X has a very distinct voice and delivery, so the album may not be for everybody. But anyone who is into that jazzy kind of NYC boom bap, complemented by at times thought-provoking rhymes, could do worse than to check this album out (if you somehow missed out on it). One of the most slept on albums in 1996.
Top tracks: Escape From New York | The Lump Lump | Stages & Lights | Interview
25. M.O.P. - Firing Squad
"I'm here to make moves, I never fake moves, I like to break crews / In half, put 'em on they ass if they never pay dues…" (Anticipation)
A hardcore, tag-team lyrical assault by Lil'Fame & Billy Danze. They aren't the best emcees ever and a lot of their 'shouted' delivery comes out a bit muffled, but their energy and attitude are infectious – and the fact that DJ Premier provided most of the instrumentals guarantees an enjoyable listening experience. Watch out for the Mash Out Posse!
Top tracks: Firing Squad | Stick To Ya Gunz | Anticipation | Nothin 2 Lose
26. Lost Boyz - Legal Drug Money
"Here's a tune about this honey named Renee / That I met one day / On my way back from John Jay / I'm peeping shorty as she's walking to the train / I tap her on her shoulders / Excuse me miss, but can I get your name…" (Renee)
This four-man crew from Queensbridge (Mr. Cheeks, Freaky Tah (R.I.P.), Spigg Nice & Pretty Lou) drop a near classic with
Legal Drug Money
. Great lyrics mainly from Mr. Cheecks, dope East Coast beats, and the album flows just right. The album definitely has more to offer than just the legendary track Renee and is a worthy addition to anyone's Hip Hop collection.
Top tracks: Renee | Music Makes Me High | Jeeps, Lex Coups, Bimaz, & Benz | Legal Drug Money
27. Xzibit - At The Speed Of Life
"Sometimes I wonder if it's all worth my while / Xzibit stay versatile with million dollar lifestyle" (Paparazzi)
With
At The Speed Of Life
West Coast legend
Xzibit
drops a dope album with a definitive East Coast feel. Dark beats, creative loops and excellent lyrics and lyricism. The album could have done without the interludes, but overall this is an excellent – and underrated – debut album.
Top tracks: Paparazzi | Just Maintain | Carry The Weight | Plastic Surgery
28. Lord Finesse - The Awakening
"Just give me a beat with a bass groove / I'm mad funky, ask the experts / Cause I make you bob your head until your muthafuckin neck hurt" (No Gimmicks)
Lord Finesse
is master of the braggadocious rap and humorous punchlines.
The Awaking
is his third album and another fine effort. It's a little too short and has not enough stand-outs to be higher on this list, but Lord Finesse is a true legend and he deserves his props.
Top tracks: True and Livin' | Brainstorm/P.S.K. | No Gimmicks | Actual Facts
29. Bahamadia - Kollage
"I got it hemmed – mad methods to microphone mechanism from inner city / Curriculm to cuttin edge for headz like circumcisions in yah mental…" (Rugged Ruff)
Philadelphia
's
Bahamadia
has to be one of the most underrated emcees in the Hip Hop game. She has a smooth and hypnotizing style of rapping, and lyrics worth listening to. In an era where Lil Kim-like 'explicitness' was the marketable thing, Bahamadia's intelligent strength and female empowerment just wasn't as easy to 'sell'. That's a shame because
Kollage
is an excellent album.
Top tracks: Da Jawn | Spontaneity | Rugged Ruff | 3 Tha Hard Way
30. OGC - Da Storm
"I b
e
Starang, man I gets wicked on the flows / Iits Louieville, you know I pack the bat like so / They call me Top Dog, but better known as D.O / Motherfuckers better act like they know" (Da Storm)
A dope album from the least known members of the
Boot Camp Clik
family. No surprises here, typical New York City mid-nineties noir Hip Hop, but what it does, it does really well. Emcees Top Dog, Louieville Sluggah, and especially Starang Wondah offer tight lyrics throughout, with guest appearances by several BCC crew members to complete the BCC experience. Solid.
Top tracks: Gunn Clapp | No Fear | Hurricane Starang | Da Storm
31. E-40 - Tha Hall Of Game
"I think it goes, ya live by the dirt, ya die by the shovel / You can repent and come with god or you can go with devil / You can go and get a job or you can do some federal / But if I were you, I'd straighten up and do some next level" (The Story)
E-40
is one of the most prolific artists in the Hip Hop game. He garnered a strong following and legendary status, especially in his home region: the Bay Area.
Tha Hall Of Game
is one of his strongest albums, arguably second only to
1995
's
In A Major Way
. You can love or hate his typical, unique style and slang – but you can not deny E-40 is a West Coast legend.
Top tracks: Rappers Ball | Record Haters | Million Dollar Spot | The Story
32. Geto Boys - The Resurrection
"I'm from the ghetto so I'm used to that / Look on your muthafuckin map and find Texas / And see where Houston at…" (The World Is A Ghetto)
Another solid
Geto Boys
album, reunited in their strongest line-up: Scarface, Willie D and Bushwick Bill. Typical Geto Boys fare: hard-edged lyrics sprinkled with social commentaries. The album contains a few forgettable tracks and some unnecessary guest rappers – but overall it is totally enjoyable and a worthy addition to the Geto Boys catalogue.
Top tracks: The World Is A Ghetto | Blind Leading The Blind | First Light Of The Day | Point Of No Return
33. Westside Connection - Bow Down
"Bow down, when I come to your town / Bow down, when I'm westward bound / Bow down, cuz I ain't a hater like you / Bow down to a nigga that's greater than you" (Bow Down)
Hard-edged, uncompromising gangsta rap over banging beats, by some of the West Coast greats:
WC
,
Mack 10
&
Ice Cube
, with especially WC taking center stage. An essential album for those who are into gangsta rap.
Top tracks: Bow Down | The Gangsta, The Killa & The Dope Dealer | King Of The Hill | All The Critics In New York
34. Ultra - Big Time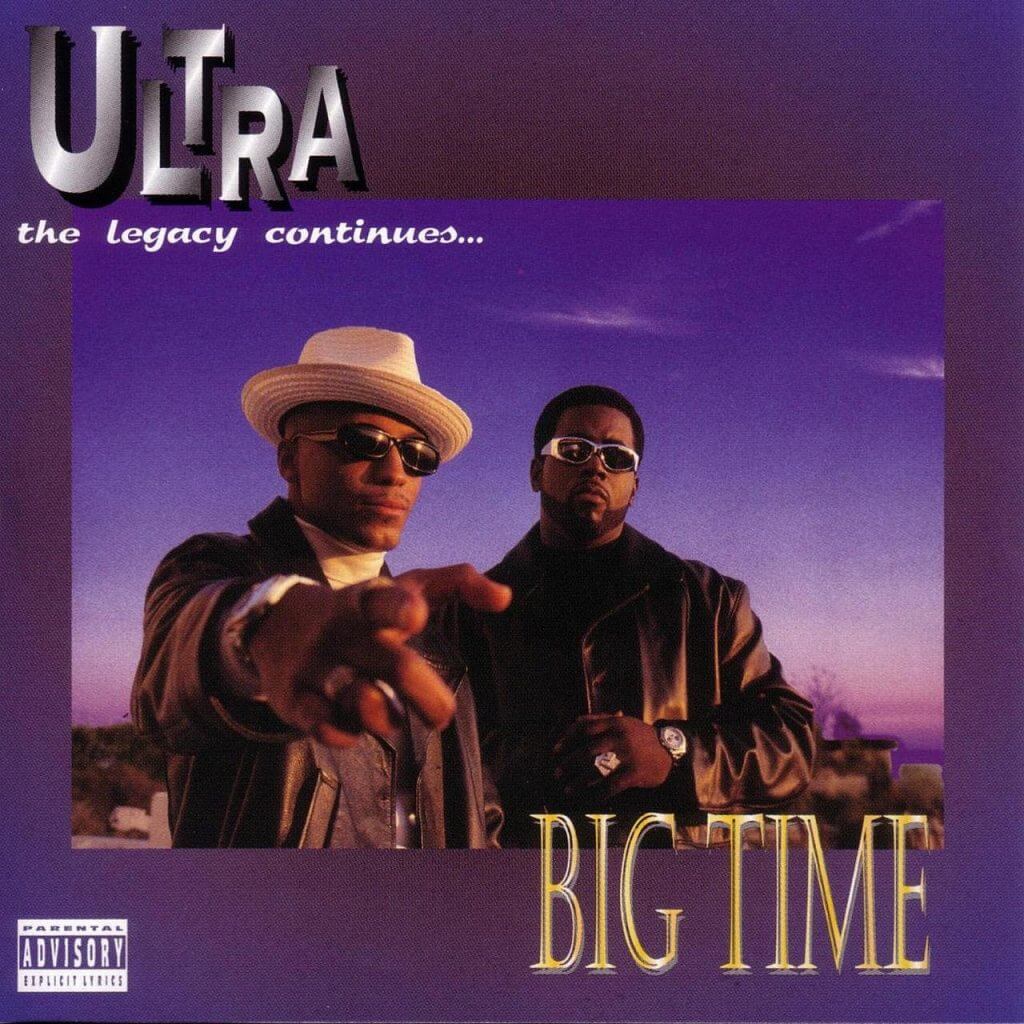 "She said, "I think you're stupid," I said, "You're big and fat – I'mma have to diss you, and step up in that rectum crack" (Fat Lady)
Basically a
Kool Keith
solo album, with some help from rough Ultramagnetic affiliate Tim Dog. Kool Keith's trademark weirdness (and ass-crack obsession) is in full effect here, bizarre lyrics galore. The dark and sometimes crazy beats suit the lyrics perfectly. If not for a few weaker tracks, this album would even be higher on the list. Just gotta love Kool Keith!
Top tracks: The Industry Is Wack | Super Luv | Keep It Real | Fat Lady
35. Delinquent Habits - Delinquent Habits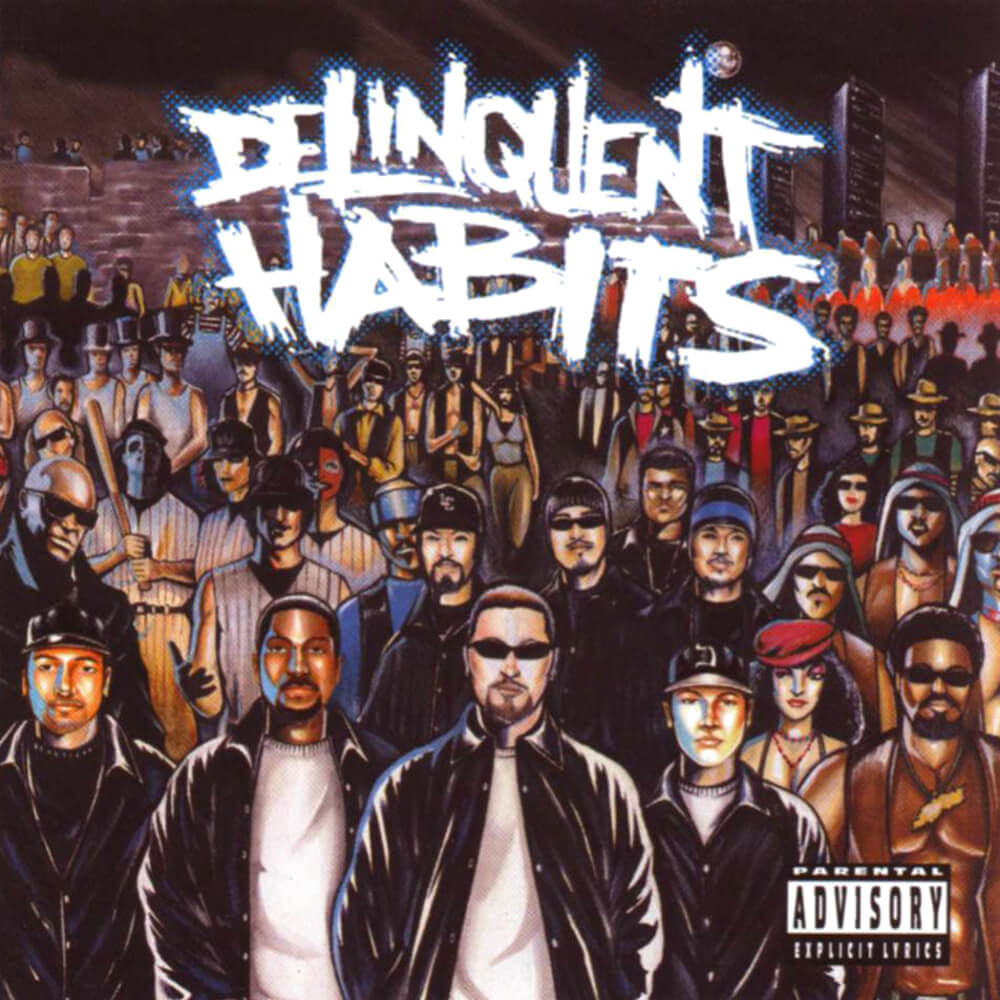 "My shit will pump up this jam hot damn it's the baddest
/
Tres Delinquentes step into the madness" (Tres Delinquentes)
Tight lyrics, dope turntable work, great production. These latin rappers from the Cypress Hill 'family' drop a dope debut album with
Delinquent Habits
. Great latin and L.A. vibes – this album hits the spot.
Top tracks: Tres Delinquentes | Lower Eastside | I'm Addicted | Good Times
36. Chuck D - Autobiography Of Mistachuc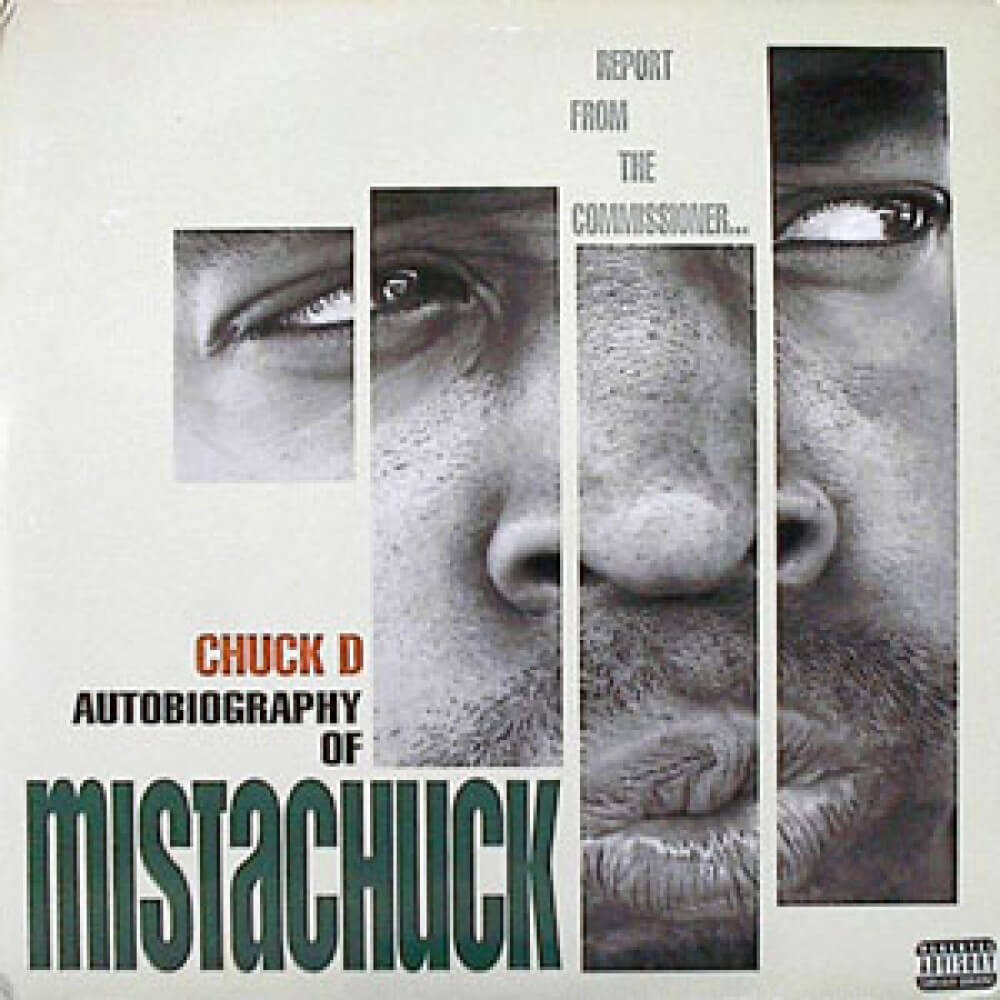 "Some don't know was'up / Shit iz jus fucked up / They don't know what's next / Generation Wreckked" (Generation Wreckked)
Chuck D
's
first solo album
should have gotten more recognition than it did. Sure, with the absence of Flavor Flav's antics and Bomb Squad's typical noise, the
Public Enemy
magic is missing – but Chuck D's powerful baritone is in full effect here and the sociopolitical lyrics are as hard hitting and intelligent as always. Much respect to Chuck D, one of Hip Hop's elder statesmen.
Top tracks: No | Generation Wrekkked | Horizontal Heroin | Talk Show Created the Fool
37. Eminem - Infinite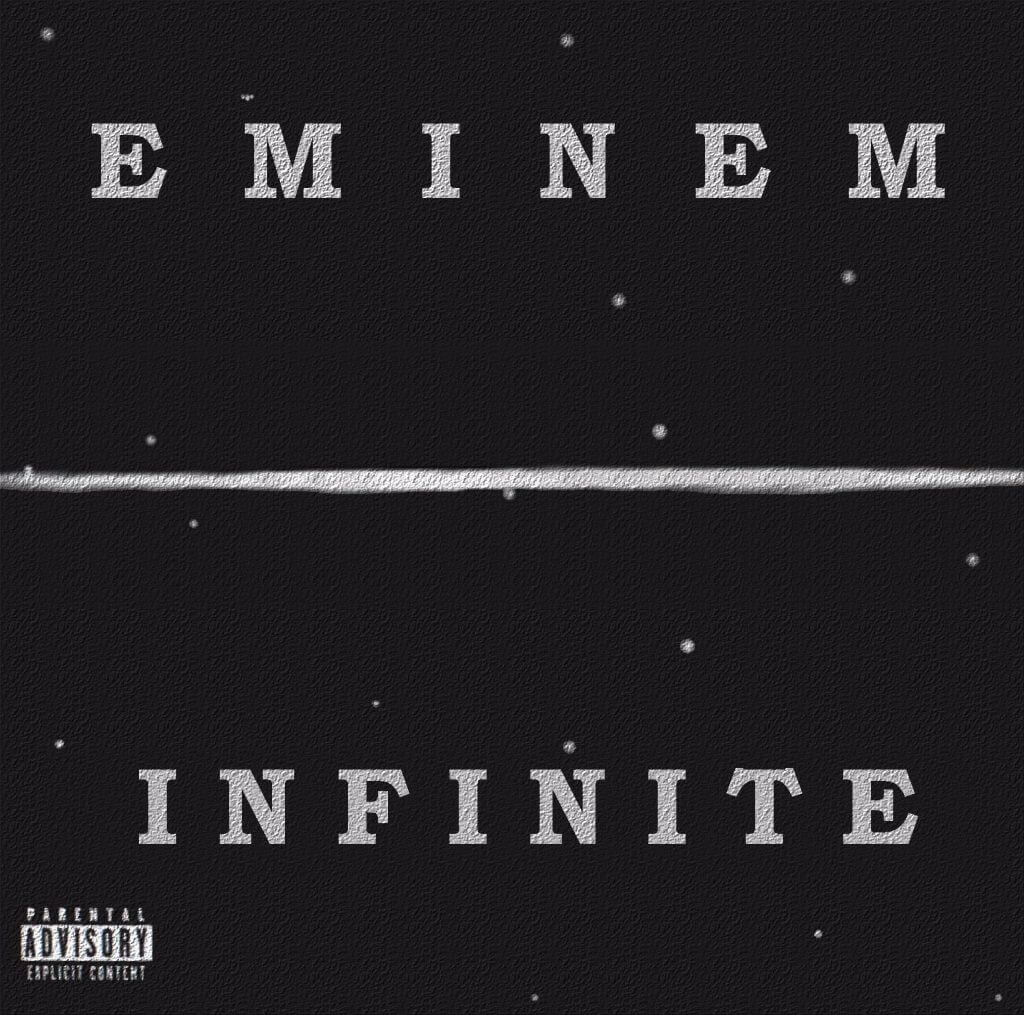 "My rhymin' skills got you climbin' hills / I travel through your mind and chill your spine like siren drills / I'm slimin' grills of roaches with spray that disinfects 'em / Twisting necks of rappers 'til their spinal column disconnects" (Infinite)
Eminem
's forgotten debut. While in the general public's eye
The Slim Shady LP
is usually seen as Em's debut album, in fact that one was his (multi-platinum) breakout album. Infinite was his official debut recording, and pretty much completely slept on upon its release.
It is an interesting album, however: fun and enjoyable. Although nowhere near his lyrical peak yet, Eminem's cleverness and trademark delivery are already on (tentative) display here. The album's production is hit-and-miss, though, generic boom bap that never really shines. Still: more than worth checking out and a must listen, at least for Eminem fans.
Top tracks: Infinite | 313 | Maxine | Never 2 Far
38. Mad Skillz - From Where???
"My tracks pack energy like nuclear reactors / I be Mad Skillz and this be the nod factor…" (The Nod Factor)
Best known for his end of the year Rap Up's, Mad Skillz dropped a solid album with
From Where???
Mad Skillz is a dope lyricist and with production from Buckwild, J Dilla, The Beatnuts and Large Professor, you know everything's got to be allright – and it is, even though they don't all bring their best beats.
Unfortunately, Mad Skillz superior skills as a freestyle and punchline rapper do not always transfer well to wax, so the album can be a bit hit-and-miss. Nonetheless,
From Where???
is an enjoyable album and worth a mention if only because Mad Skillz doesn't deserve being slept on.
Top tracks: Doin Time In The Cypha | All In It | Extra Abstract Skillz | Nod Factor
39. Lil Kim - Hardcore
"You wanna be this Queen B, but ya can't be / That's why you're mad at me…" (Big Momma Thang)
Lil Kim
definitely was a talented emcee, whether you like this album or not no doubt is up to personal preferences. Some will say her mic skills deserve lyrics that have more substance than Kim's sexpot mafia queen type lyrics, others are perfectly happy with the hot / nasty lyrics she drops here.
Like the title says, the album is hardcore – but totally commercial at the same time. Puff Daddy was involved, so you know the controversial nature and the shock value of the lyrics are more than a little bit part of the marketing plan.
This album opened the door for a host of Lil Kim clones, most of whom didn't do Hip Hop any favors. This album was one of the first of its nature however, and a classic in its own right, if only because of its influence and Lil Kim's mic skills.
Top tracks: Big Momma Thang | No Time | Mafia Land | Crush On You
40. Too $hort - Gettin' It (Album Number Ten)
It's been a long time since I first got down / But I still keep makin' these funky sounds" (Gettin' It)
Another year, another
Too Short
album. 'Album Number Ten', and supposedly his retirement album (although that idea proved to be shortlived).
Gettin' It
is another competent Too Short effort, just not as strong as his previous albums. Typical Too Short subject matter: pimp & playa tales, representing Oakland to the fullest, some social commentaries – all over deep, funky basslines. No real stand-out tracks and a bit too much guests – but otherwise just fine.
Top tracks: Gettin' It | Survivin' The Game | That's Why | Nasty Rhymes
Honorable Mentions
Nine – Cloud 9
Blahzay Blahzay – Blah, Blah, Blah
Da Bush Babees – Gravity
Cella Dwellas – Realms 'n Reality
Heather B – Takin Mine
Foxy Brown – Ill Na Na
Eazy-E – Str8 Off Tha Streetz Of Muthaphukkin Compton
MC Eiht – Death Threatz
Snoop Doggy Dogg – Tha Doggfather
Ice-T – VI: Return of the Real
MC Ren – The Villain In Black
Wise Intelligent – Killin' U for Fun
Grav – Down To Earth
Do Or Die – Picture This
Young Lay – Black 'n Dangerous
Lil 1/2 Dead – Steel on a Mission
Dubee AKA Sugawolf – Dubee AKA Sugawolf
Blackjack – Addicted To Drama
Dru Down – Can You Feel Me
B-Legit – The Hemp Museum
Mac Mall – Untouchable
Richie Rich – Seasoned Veteran
Richie Rich – Half Thang
Facemob – The Other Side Of The Law
Smoothe Da Hustler – Once Upon A Time In America
Al Tariq – God Connections
Kwest Tha Madd Lad – This Is My First Album
Shyheim – The Lost Generation
Mr. Mike – Wicked Wayz
Last edited: