Rising Star
BGOL Investor
I had the opportunity to see Mahlia this week. I think she is much prettier in person than she is in her pics. I must admit I really wasn't that interested in seeing her until another hobbyist had posted a review that IMHO was pretty negative. Curiosity got the best of me and I had to go see for myself . I don't recall seeing Mahlia in any movies so for me she was more a pretty young provider that has done some porn rater than a porn star that is providing. In the past many of my hobbyist friends have eluded to the fact that I perhaps get better treatment in my sessions because of my hobbying reputation and a reviewer. I made an extra special effort to make sure this provider had no idea of who I was that way I would be sure to be treated like the average Joe(that I am) walking in the door.
I provided all of the necessary info to be screened . The screener called me back and said all checked out and set up my appointment.
My appointment was for 10pm I would have gone earlier but I am a sci-fi geek and my new favorite show Merlin was on. I arrived on time a simple two call system got me the room number. Mahlia greeted me in a sheer robe with a sexy two piece dancers outfit underneath. I immediately noticed how full her breasts were. I am not much of breast man but you have to give props where props are due. Mahalia's natural 34 D's were working for me. Mahlia also has a very pretty face much prettier in person if you ask me. Mahlia has a slight belly but nothing to take notice with. More like she had just eaten a good lunch. She is NOT in any way fat or overweight. At 5'7 if she weighs more than 130lbs I would be surprised. Nice ass and strong healthy thighs complete the package. If you ask me Mahlia's best features are her eyes. They are large and expressive. Kinda doe like in appearance. Very sexy and seductive .
Mahlia jumped right into a BBBJ with DT. Lots of attention was made to the boys. I have to admit that some mention in earlier reviews of the BBBJ being a little are toothy are valid. She did this for a while until I decided to flip the script and become the pleaser rather than the pleas see. I DATY and sucked on her now fully engorged clit. This definitely did the trick as she began to squirm and moan. Soon she begged for my cock and was ready to fuck but I wasn't stopping till I had positive confirmation that she had least cum once. As I buried my head in her moistness I held on to her warm breasts with now very erect nipples. I pinched on her nipples simultaneously while I licked and sucked on her now flowing pussy. I gently slipped one finger into her anus and Mahlia began to back up to meet my strokes. Soon I knew she was cumming. It could have been from the sweet sticky nectar that was being dripped out onto my tongue or it could have been the clamping of her thighs around my head daring me to stop. Or it could have been her yelling "OH FUCK I AM CUMMING!!!" I think it might be the latter.
I had plans of putting her over the top with the Glockcock(see previous reviews) that I had hidden under her pillow when she was in the bathroom but I could see she was ready . . I flipped her sexy ass around for a little mutual 69. This lasted about 60 seconds , just long enough to get the dick back up to Adamantium levels again. I grabbed a cover and and enjoyed MISS. Mahlia was sloppy wet at this point and let me know she was enjoying each and every stroke. I had her legs up above her and gave her all 10" (ok so I had to fuck her twice but who's counting this my story dammit!!)
Watching her breasts bounce with every stroke was worth the price of admission. I switched to Doggy and gave her everything I had. She arched her back and met my every stroke. I was soon very close to cumming and I asked her if she would finish me with her mouth. She explained that she did not like CIM but I could cum anywhere else. Being the nasty freak that I am I said "ANYWHERE?" and she smiled and replied "anywhere". With that green light I asked her to assume the position and we went for the money shot. . I sprayed her sexy face (doing my best Peter North impression )with all of my man shake trying my best not to get any in her eyes. Well my aim sucks and I id get a little in her eye and apologized. If I was thinking I should have had my camera ready for that picture. Maybe next time.
BBBJ Bare Back Blow Job (oral sex without condom)
CIM Cum in Mouth
DATY Dining at the Y (Performing oral sex on a woman)
MISS missionary Man on top, girl on back.
http://www.globalcourtesans.com/escort.php?escort=32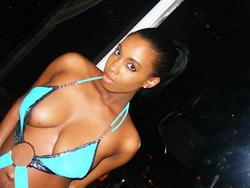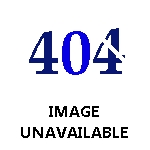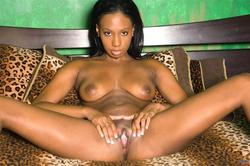 Last edited: