Ultra Supreme Master
BGOL Patreon Investor
Study the Business:
*study the juice bar competition in your area
*make a note of each competitor's menu.
*make a note of each competitor's prices.
*decide whether you want to start your juice bar from scratch,
*decide whether you want to purchase a franchise store.
*contact juice bar franchise companies, such as Smoothie King or Juice Zone, if you are interested in a franchise store.
*write a business plan that includes details about your niche; three-year operating expenses; three-year profit projections; marketing and public relations strategies; analysis of competing businesses; information about potential vendors and selling venues.
*Decide on the kind of juicer to use.
Choose a Location
*high-traffic area, not near the competitive
*locate next too a gym, diet retailer, karate studio, golf club, racquet/golf club, school
Some factors to consider when choosing a location:
Budget
Parking
Visibility from the street
Ease of access
Lighting
Ask the owners:
*how long they have been in business
*why those chose to be part of a franchise
*why those chose to be independent
​
Legal Documentation / Issues:
*go to the local county administration office for :
*business permits & or vendor's license
*food handlers license/certification class
*business insurance
FYI - LEGAL DEPARTMENT
Vendor License
Most states require juice bar owners to obtain a vendor license before launching their businesses. Vendor licenses essentially state that the juice bar owner is allowed to make money from selling his products. Typically, vendor licenses cost anywhere from $10 to $50, maybe more depending on the city/state.
Health Permit
Health permits fall under the jurisdiction of localities, but almost all local governments require juice bar owners to acquire a health permit. The local government wants to ensure that your juice bar is safe for customers and requires you to undergo a thorough inspection by an employee of the county's department of health. Passing the inspection requires you to adhere to the safety regulations, which often include keeping a clean work area and handling products within acceptable temperature ranges. If for any reason you fail to adhere to the regulations when an inspection occurs, the county may strip you of your permit and you will not be able to do business until you remedy the problem.
Zoning Permit
Unless you plan to conduct business operations from a mobile unit or a kiosk, you'll likely need a zoning permit to construct or remodel a building. Each locality has different regulations when it comes to zoning permits. But generally, any construction on a new building or significant remodeling of an existing building requires a zoning permit before construction may begin. Local governments issue zoning permits, so contact your city council or county clerk for specific information.
General Business Licenses
All businesses require a few standard licenses and permits before they are legally allowed to make a sale. A Sales and Use tax license, "doing business as" license and a registered organizational setup -- as in sole proprietorship, partnership and corporation -- are all required to begin your juice bar. Additionally, if you wish to sell alcoholic drinks, you must apply for an alcohol license through your state government. State governments also grant Sales and Use tax licenses and play a part in approving corporations and limited liability companies. Local governments typically approve a "Doing business as" license for sole proprietorships and partnerships.
Business insurance
for juice bars is the secret ingredient. The right commercial policy allows you to open your doors with the confidence you're financially protected in the event of liability, accidents, property damage and more. Find the right blend of coverage through CoverHound today!
​
What equipment do you need to open a juice bar?
Again, that answer depends on your business model. But some basics include:
Commercial blenders
Juicers – you may want different types for each offering, such as

Centrifugal Juicers – the fastest juicers, their motors run between 3,000RPM to 14,000RPM. They are the least expensive juicers, ideal for limited budgets.
Masticating Juicers (single gear juicers) – produce is broken down slowly and thoroughly; juice yield and nutritional value are higher than that of a centrifugal juicer.
Triturating Juicers (twin gear juicers) – Squeezes almost every drop of juice at a very slow speed, producing a higher yield with less oxidation. Perfect for wheatgrass and leafy greens juicing.
Refrigerator
Ice machine
Sinks
Dishwasher
Cutting boards
Knives
Measuring cups
Scales
Point of Sale (POS) system
Tables and chairs for customers (optional, but improves sales and retention)
Napkins, cups, cutlery, plates, etc.
Decoration/Art/Entertainment
Some good options for equipment are:
Figure out what type of bottles you want to use.
Decide if you want to go with
glass or plastic
, and find a supplier. You can stock up on BPA free plastic bottles easily on our "Bottle Up!" app
here
. If you live outside of the US, you should look for a local supplier since shipping bottles overseas can end up being very costly.
Large print houses like Weber Packaging Solutions handle large quantity juice label printing and automation. For smaller quantities, online suppliers like
Sticker Mule
make it quick and easy to get your labels fast. Before you design, or have your labels designed, make sure to get the necessary
label requirements
from your local health department. You can order nutrition label services
here
.
Pro tip: Glass bottles do a great job at giving your product a high-end feel, and keeping plastic away from your juice. However, going glass comes with a price. Only choose glass if you are selling a high-end, expensive product.
Plastic vs Glass Bottles
Which type of bottles should I use?
Choosing either plastic or glass bottles for your new juice business is an important decision that might have more factors than you have considered. I will explore some of the pros and cons of each:
Plastic Juice Bottles
Pros:
Cheap – Landed cost usually less than $0.60 per bottle for 16 oz / 500 ml (when purchased in quantity).
Light – Cheaper shipping, easier to move and store.
Durable – Less broken bottles.
Ordering plastic bottles is easy using our
Bottle Up! app.
Cons:
Less premium look and feel.
Pollution – Worse for the environment.
Toxicity – Most plastic bottles are BPA free, however, some of the hard plastic reusable bottles (think baby bottles) contain BPA, which may be harmful to humans [
FDA
].
Glass Juice Bottles
Pros
:
*Premium look and feel. Important for image and marketing for premium juice brands.
*Reusable – Better for the environment.
*Return program – Some juice companies offer a $1 credit if a customer brings back an empty bottle. This brings customers back to the store where they are likely to buy something.
* Non-Toxic – Glass does not contain potentially harmful chemicals.
Cons:
*Expensive – Depending on quantity purchased, glass beverage bottles can easily be over $2.00/ea for the standard 16 oz / 500 ml size. When ordering large quantities (thousands) can usually get the landed cost including shipping down to about $1.00 – $1.50 in the US.
*Labor Costs – If running a return program, de-labeling, washing, and sanitizing bottles can add a lot of labor costs, and extra space and equipment is needed for the bottle washing.
*Breakage – Glass bottles can break during shipping and storage, causing some waste.
Once you decide on plastic or glass, you will need to find a supplier. You can stock up on BPA free plastic bottles easily on our "Bottle Up!" app
here
. If you live outside of the US, you should look for a local supplier since shipping bottles overseas can end up being very costly.
Know your numbers:
It may be tempting to throw every superfood known to man into every bottle, but unless you live in an area where people will pay $25 per bottle, a business isn't sustainable that way. The cost of the ingredients that you put into every bottle should be no more than 25%-30% of the final price of the product. For more information, read my article on
calculating food costs for cold pressed juice
.
In addition to food cost, you need to manage your labor costs, packaging costs, and overhead to be in line with your sales. Want to play around with some numbers and calculate your profit?
Juicing Profit and ROI Calculator
.
Build a Menu
*determine the kind of juice products to sell. Aside from bottled and freshly squeezed or natural juice, the company can also sell energy juice drinks or organic juice.
*list the juice/smoothie products that you will be selling
*determine the prices for each item
*price your juices/smoothies in line with competitive juice bars
*add an additional cost for protein drinks
*Create juice recipes for your business, including flavors that aren't commonly found in grocery stores. A varied menu will give customers an incentive to patronize your business. For example, orange & pineapple juice are common flavors, but watermelon-acai and strawberry-carrot aren't as typical.
*Having healthy snack options and potential breakfast and lunch menus focusing on healthy,
protein-packed foods, gives you an additional marketing platform.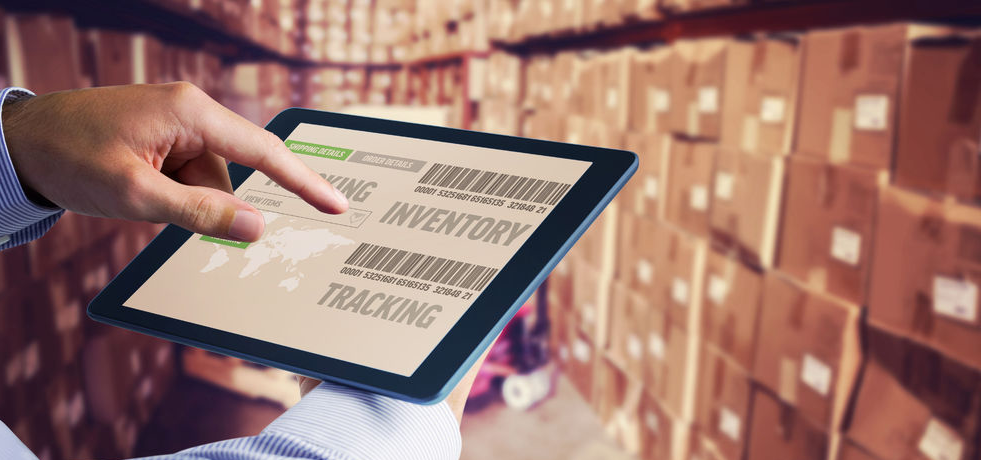 Plan Inventory
*decide how much product you need to open your store.
*be conservative early, you can always pick up products yourself
Source Product: Vegetables, Fruit, Nuts, Grains, & Ice
*local wholesale food store
*large wholesale food stores or clubs
*wholesale whey protein.
SIDEBAR
*Roadside / City Produce Stand*
The roadside produce stand is a rural institution for good reason: it provides value for both proprietor and customers. A produce stand within city or town limits offers higher quality produce compared to the jet-lagged industrial produce available in many grocery stores.
Market the Business
*market your juice/smoothie bar with a well-designed brochure with colorful pictures.
*establish a website for your business, add your website's address to all marketing materials.
*create a social media marketing plan for your smoothie bar update your account frequently:
youtube, instagramtv, instagram, tumblr, twitter, facebook, wordpress, linkedIn, pintrest, google+, snapchat
*find a good graphic designer (fiveer) distribute fliers door-to-door in your local area.
*contact local college newspapers & city publications to get them to run a story on your business.
*get customers to apply for frequency program, stamp card w/ each purchase
*customers get a free juice/smoothie drink after 7 or 8 drinks
*enter customers into a computer database.
*send best customers coupons each month to reward their patronage.
*noting each smoothie's ingredients and highlighting its nutritional content.
*contact business owners about cross-marketing with a personal visit and take along smoothie samples.
*use barcode scanners to track inventory.
Some great promotion and marketing options include:
Hand out coupons and flyers
Participate at local gyms or fitness events with free samples
Large, clear signs to attract cars and foot traffic
Hang flyers on bulletin boards around town and in coffee shops
Then focus on digital marketing. This is efficient and affordable, and speaks directly to your audience, as juice bars tend to attract a young, tech-savvy crowd. Take advantage of Google Adwords and Facebook's Local Awareness ads feature to target consumers within a certain distance of your business.
Advertising Techniques
Repetition
*Repetition is a simple yet effective technique used to build identity awareness and customer memory.
Claims
*Advertising that describes a product, promotes specific features or makes claims about what a product or service can do for the potential customers provides successful results by informing, educating and developing expectations in the buyer. Claims can state facts such as "locally grown" or "new, low price". Claims can also use a bit of hype, such as calling one brand of orange juice "high in vitamin C" or labeling a toy "loved by kids everywhere". Claims like these can grab a shopper's attention and hopefully help close a sale, but be careful to avoid exaggerations that could be considered blatantly untrue, as these could lead to legal problems.
Association
Associating a product or company with a famous person, catchy jingle, desirable state of being or powerful emotion creates a strong psychological connection in the customer. Sporting equipment companies use successful athletes in their ads, automakers display their cars in front of mansions, brewers show their beer consumed by groups of friends having fun and cosmetic companies sign celebrities to represent their products. These ads encourage an emotional response in customers, which then is linked to the product being advertised, making it attractive through transference.
Bandwagon
The bandwagon technique sells a product or service by convincing the customer that others are using it and they should join the crowd. Other bandwagon advertisements suggest that the customer will be left out if they do not buy what's being sold. These ads often employ "glittering generalities," words linked to highly valued ideas or concepts that evoke instant approval, which may or may not relate to the subject of the advertisement. "America loves…" connects patriotism with a product, creating an automatic positive response.
Promotions
Coupons, sweepstakes, games with prizes and gifts with purchases create excitement, and participation encourages customers to build a relationship with the sponsoring product or service. The attraction of getting something "free" or earning "rewards" makes promotions successful. Limited-time offers and entry deadlines add urgency to this advertising technique's call to action.



Promotional Strategies




Contests


Contests are a frequently used promotional strategy. Many contests don't even require a purchase. The idea is to promote your brand and put your logo and name in front of the public rather than make money through a hard-sell campaign.

Product Giveaways
Product giveaways and allowing potential customers to sample a product are methods used often by companies to introduce new food and household products.

Customer Referral Incentive Program
The customer referral incentive program is a way to encourage current customers to refer new customers to your store. Free products, big discounts and cash rewards are some of the incentives you can use. This is a promotional strategy that leverages your customer base as a sales force.

Causes and Charity
Promoting your products while supporting a cause can be an effective promotional strategy. Giving customers a sense of being a part of something larger simply by using products they might use anyway creates a win/win situation. You get the customers and the socially conscious image; customers get a product they can use and the sense of helping a cause. One way to do this is to give a percentage of product profit to the cause your company has committed to helping.

Branded Promotional Gifts
Giving away functional branded gifts can be a more effective promotional move than handing out simple business cards. Put your business card on a magnet, ink pen or key chain. These are gifts you can give your customers that they may use, which keeps your business in plain sight rather than in the trash or in a drawer with other business cards the customer may not look at.

Customer Appreciation Events
An in-store customer appreciation event with free refreshments and door prizes will draw customers into the store. Emphasis on the appreciation part of the event, with no purchase of anything necessary, is an effective way to draw not only current customers but also potential customers through the door.

After-Sale Customer Surveys
Contacting customers by telephone or through the mail after a sale is a promotional strategy that puts the importance of customer satisfaction first while leaving the door open for a promotional opportunity. Skilled salespeople make survey calls to customers to gather information that can later be used for marketing by asking questions relating to the way the customers feel about the products and services purchased. This serves the dual purpose of promoting your company as one that cares what the customer thinks and one that is always striving to provide the best service and product.
​
Some costs to consider:
Rent/mortgage
Labor costs
Equipment
Supplies
Ingredients
Marketing
Maintenance
Utilities
Permits
Insurance
Website hosting, design, maintenance
Decide Which Products or Services to Offer
Deciding what products to offer can be a little intimidating and feel overwhelming. But it's critical to your business's success. This is where you decide why someone should buy from you instead of your competition.
What is your unique selling point?
What can you offer that nobody else can? Maybe it's you, maybe it's your service, maybe it's your experience. But figure it out, write it down, and make it your store's centerpiece, literally and figuratively.
Are you going to serve just one type of drink?
Education
*providing nutritional information about the fruits and vegetables juices/smoothies you produce & sell to make the buyer more aware of their nutritional value.
*work with schools, community centers, and clinics to raise awareness of the importance of consuming daily servings of fresh produce. Offer tours of your facility to school kids, complete with samples of in-season goodies, as a way to foster an appreciation of the products you carry.
Find Good Help
*hire a spouse or a relative to keep down your labor expenses.
Plan a Launch
*Get your store ready for opening day.
*Get your counters erected, and your tables and shelving units installed.
*Hang up your menu board with your products and prices. Place your business hours stickers on the front door
*Hook up your computer and cash register.
*Place your blenders, napkins, straws, and cups behind the counter.
Items you will need
Counters
Bar stools
Tables
Chairs
Menu board
Shelving units
Business hours decals
Computer
Vegetables
Fruits
Blenders
Ice
Serving cups
Napkins
Straws
Fliers
Additional Resources
For up to date news in the beverage industry, check out
BevNET
.
Read more about
FDA laws concerning raw juice
.
For customized consulting services, contact
Ari Sexner
.
Juice Press
Gaebler.com
Juice bar franchise companies
Smoothie King
Juice Zone