Art Lover ❤️ Sex Addict®™
Staff member
Peace,
As many of us who have not been living under a rock for the past two decades may know there seems to be no end to unwarranted deadly force by police against people of color. Murders made more insidious by a justice system that rarely punishes such behavior. Often making it seem as though it was the victims fault. While rewarding officers with light duty and full pay for a period of time. With that being the trend our hearts are wrenched and our blood boils to no end. Threads of said topics are stuck and from time to time more are added before previous ones are released as per resolution. So with little to no resolution in each incident while more incidents occur as more people are murdered in cold blood its become necessary to catalogue links to all such topics in this thread. Otherwise they may fall to the wayside or be reposted.
Please feel free to report threads you would like added to the list or send the request via private message.
Sincerely,
Lexx Diamond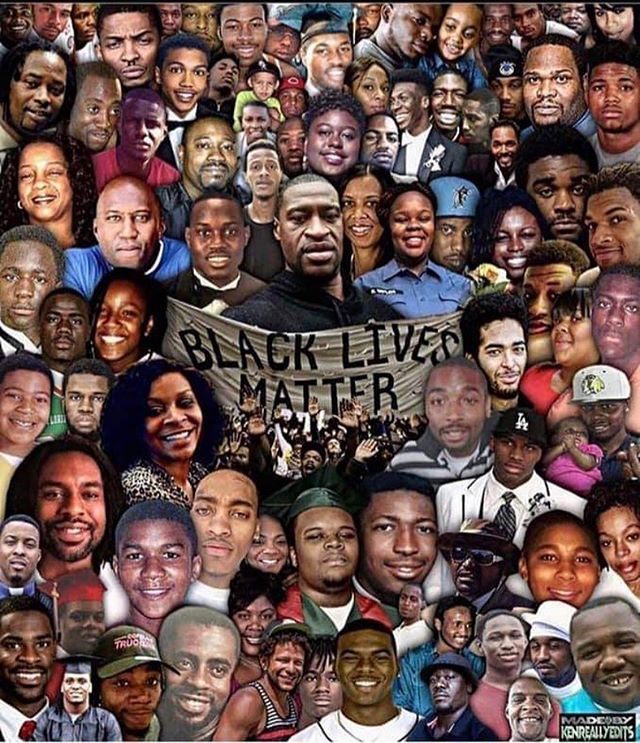 Philando Castile was shot 4 times by police while reaching for his requsted ID and died.
On July 6, 2016, Philando Castile was fatally shot by Jeronimo Yanez, a St. Anthony, Minnesota police officer, after being pulled over in Falcon Heights, a suburb of St. Paul. Castile was driving a car with his girlfriend, Diamond Reynolds, and her four-year-old daughter as passengers when he was pulled over by Yanez and another officer.[1][2] According to Reynolds, after being asked for his license and registration, Castile told the officer he was licensed to carry a weapon and had one in his pants pocket.[3] Reynolds said Castile was shot while reaching for his ID after telling Yanez he had a gun permit and was armed. The officer shot seven times at Castile.
Cops shoot and kill black man Alton Sterling at point blank range in Baton Rouge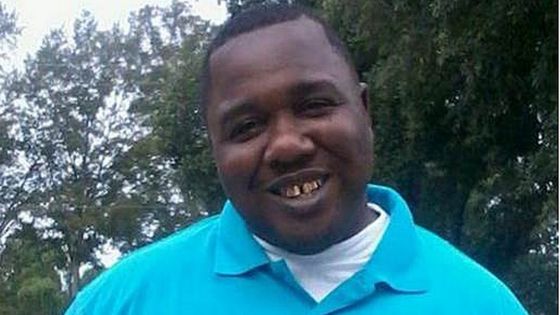 On July 5, 2016, Alton Sterling, a 37-year-old black man, was shot several times at close range while held down on the ground by two white Baton Rouge Police Department officers in Baton Rouge, Louisiana.[1] Police were responding to a report that a man in a red shirt was selling CDs, and that he had used a gun to threaten someone outside a convenience store.[2] The shooting was recorded by multiple bystanders.
The shooting led to protests in Baton Rouge and a request for a civil rights investigation by the U.S. Department of Justice.
ANOTHER unarmed black man shot dead by Police 9/27/16 Alfred Olango?
Alfred Olango, 38, was not acting like himself Tuesday afternoon when his sister called 911 for help. Olango was standing in the parking lot of a shopping center in El Cajon, a community approximately 30 miles east of downtown San Diego. By the police department's account, officers approached him and demanded he remove a hand from his pocket. Olango was shot several times by Richard Gonsalves, a 21-year veteran of the police force and died later at a nearby hospital.
Unarmed Black man Terence Crutcher SHOT & KILLED. Look at this video of police murder. Never Forget
An unarmed black man walks on a Tulsa, Oklahoma, road with his hands in the air. Police officers follow closely behind him as he approaches his vehicle. He stands beside the car, then falls to the ground after he was fatally shot by white police officer Betty Shelby.
Now 40-year-old Terence Crutcher is dead. Crutcher's sister is demanding that prosecutors charge the officer who shot him. And the police videos of the incident are fueling criticism about the case.
Shot that killed black Maryland cop was "deliberately aimed at him" by another officer
UPPER MARLBORO, Md. - Prince George's County police have identified the officer who did not recognize his colleague during a chaotic gunfight and fatally shot him after a suspect opened fire outside a police station in Landover, Maryland. The new information was revealed at a court hearing Wednesday.
Officer Taylor Krauss fired the fatal shot that wounded and killed fellow 28-year-old
Officer Jacai Colson, Prince George's County Police Chief Hank Stawinski said.
23-year-old Korryn Gaines was murdered by Baltimore County police, PIGS DELETED HER SOCIAL MEDIA ...
Baltimore County police shot and killed 23-year-old Korryn Gaines in Randallstown, Maryland, on Sunday after a standoff with police.
The Baltimore County police officer who fatally shot Korryn Gaines last month is a 16-year veteran of the department who was also involved in a deadly shooting in 2007, the Police Department said Thursday.
Police officials identified him as Officer First Class Ruby of the Support Operations Division. The department does not release the first names of officers involved in shootings under an agreement between the county and the police union.
Gaines, 23, was killed inside her Randallstown apartment after an hours-long standoff with police. Her death has sparked protests and questions from civil-rights activists across the country.
Shooting of Keith Lamont Scott - Recorded by Wife
A 43-year-old black man was fatally shot by police Tuesday afternoon at an apartment complex in Charlotte, North Carolina, sparking protests from members of the community.
The man identified as Keith Lamont Scott. His family says he was disabled.
The officer who shot Scott was identified Tuesday night as Officer Brentley Vinson, WJZY-TV reports.